If you need a business telephone system in London then
uni

voice are your go-to hosted VOIP experts
One Voice for all your Needs,

uni

voice
Enterprise level communication is critical no matter what your size. And
uni

voice make the whole implementation process easy and affordable
Harmonise your Enterprise
With a univoice business telephone system you can enjoy unlimited comms functionality and get noticed as a professional in London. Benefit from superior systems for voice, email, group calendars and more.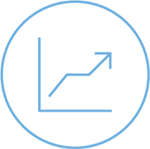 Mobilise your workforce
Simplify your communication processes and enhance productivity by empowering your London staff to do more with less, with a univoice hosted telephone system.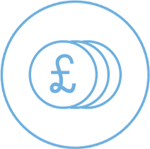 Make Cost Savings
No self-respecting business can afford to disregard the newest systems in communication. Let univoice guide you with this innovative technology and discover how a hosted telephone system can change the way you work forever.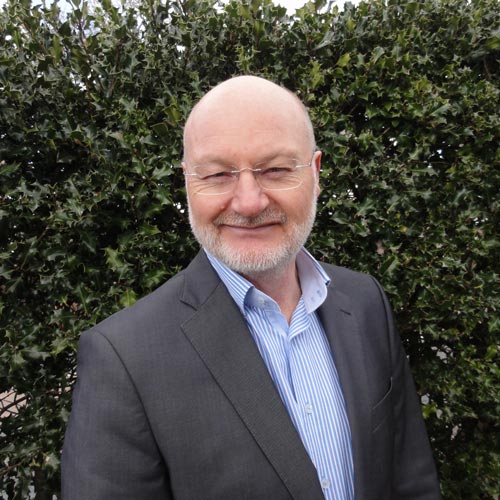 Using our own technology I was not only able recover from Cancer but grow our business at the same time.
Norman Bartholomew - Managing Director - Univoice Ltd
<I was told I had a 10cm Tumour on my left Kidney in July 2012. I would need major surgery to have it removed along with my lymph nodes and adrenal glands.

The operation lasted 5 hours and I spent 3 days in Intensive Care followed by another week in hospital. It took 9 months to fully recover and an additional 9 months of daily physical training to get my full strength and fitness back.

I was lucky. My Cancer was only Stage 2 and was isolated to just my left Kidney. Having made a full recovery I continue to train daily and have not felt as good as I do now for over 20 years.

The Cloud/Hosted telephone system as well as the other cloud-based services we employ in-house mean't that I stayed connected with business operations day to day. My office extension rang through direct to my VOIP handset at home so that I could recover in comfort while maintaining a virtual presence in the office. I had full access to all our Cloud systems and staff via my tablet and Chromebook and I could make and receive calls from customers who were non the wiser to my location or personal situation.

I continue to use these modern technologies to make my business fit around my lifestyle. I have my gym equipment in my office at home and most mornings I intermix work with training and head into the office for the afternoon. Like many who face a midlife crisis, I treated myself to a new toy, in my case a Triumph Thunderbird LT 1700cc
Life without compromises
Let
uni

voice unify your business communications so you never
miss that important call or those special moments in life.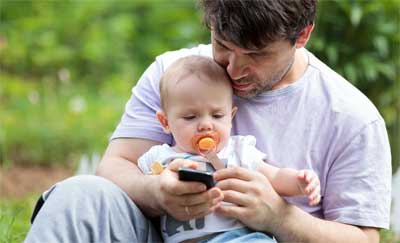 How we can help you...
We understand that every business is different. We also know that in many ways every business is exactly the same. Most businesses think of communications as Mission Critical.
Here are a few ways we've helped some of our Clients.
RSA School of Motoring in Dublin sustains 25 self-employed full-time driving instructors with students, however their Managing Director likes to travel, he uses our Cloud Desktop Service, Business VOIP Telephone System and Google Apps for Work to manage his business remotely wherever life takes him, at the time of writing he is on an extended one-year honeymoon in Australia.
Being a big fan of lifestyle design and productivity hacking I'd always been mindful that my business should work around my life not the other way round although in reality I didn't know how to make this work. Univoice opened my eyes to the world of possibilities that come from a complete unified communications system which has ultimately lead to me being able to run my business from anywhere in the world. And when I say that I mean it...I'm writing this sat on the beach on Yasawa Island, Fiji.
It all starts with your business telephone system

Rodney Thomas FCA
The Business VOIP systems Univoice designed for us have revolutionised the way we do business. I can run my business from home or the office giving me the freedom I demand from my personal life.
Ross Hooper-Nash

Univoice have been brilliant supporting us through our growth and adapting our business telephone system to our ever changing needs. Their customer support is second to none and problems get dealt with immediately (even at weekends).
With a hosted telephone system from Univoice you can communicate without limits,
skyrocket your productivity and blow your sales targets through the roof.
Your only limits are those of your imagination.
Listed below are several of the features of our business telephone systems: Release yourself from your desktop work anywhere from any device
Telephone Systems
No limits to the number of users or system scalability
Pay only for what you use
Future proofed feature and application development
System changes, moves and additions delivered remotely
Cloud based management tools for users and administrators
No future replacement PBX, no installation, no retraining costs
Lower deployment & management costs
Free Internal and inter-site Calls
Built in Disaster Recovery
Essential Functionality
Message Waiting Indication (MWI) Gives users a visual indicator on their handset when a message is waiting, this only works for users if user Voicemail is enabled. Group Voicemail will be delivered to groups of users as required by email as .wav file.
Outgoing Call Blocking. Users or Groups of users can have specific outbound destinations blocked as required.
Remote Access to Call Forwarding Via user Toolbar if required
Selective Call Acceptance As required
Selective Call Rejection As required
Simultaneous Ring As required, never miss a call.
Speed Dialing 8 single digit and 99 double digit speed dials available
Three-Way Calling As required with piggy backing to enable larger conference calls
Directed Call Pickup Pick up the next call in your group
Anonymous Call Rejection As required
Automatic Callback (AC) As required
Automatic Recall (AR) As required
Busy Call Forwarding As required
Call Hold As required
Call Transfer As required
Call Waiting With Caller ID
Calling Number Delivery As required
Do Not Disturb Busy out your line as required
Intercom
Last Caller ID Erasure
Line Identification
Mandatory Account Codes
Advanced Functionality
Priority Call (Distinctive Ringing) Up to 4 distinctive ring tones can be used for groups of callers, for example, Outside Calls can be long rings and Internal call can be short double rings.
Remote Call Forwarding RCF on User or Group Levels.
Advanced Voicemail Delivered via the handset, remote portal or email.
Line Hunting Group Hunting for inbound numbers with the Huntgroup Destination displayed on the phone screen. i.e. "Call for London" or "Call for Sales"
Busy Lamp Fields See when other users are busy or available
Outlook Integration Click-to-dial and pop-up features built into Outlook, Internet Explorer and Firefox
Fax 2 Email Integration
CRM Integration Use Pop-ups and Click-to-dial features on most of the major Customer Relationship Managers on the market.
Reception Console
Shared Call Appearances Set up users on multiple devices/handsets so they can operate from home, work or on the move.
Call Recording PCI Compliant Call Recording
Unified Communications Enhance how you communicate at work with Video, IM chat and more.